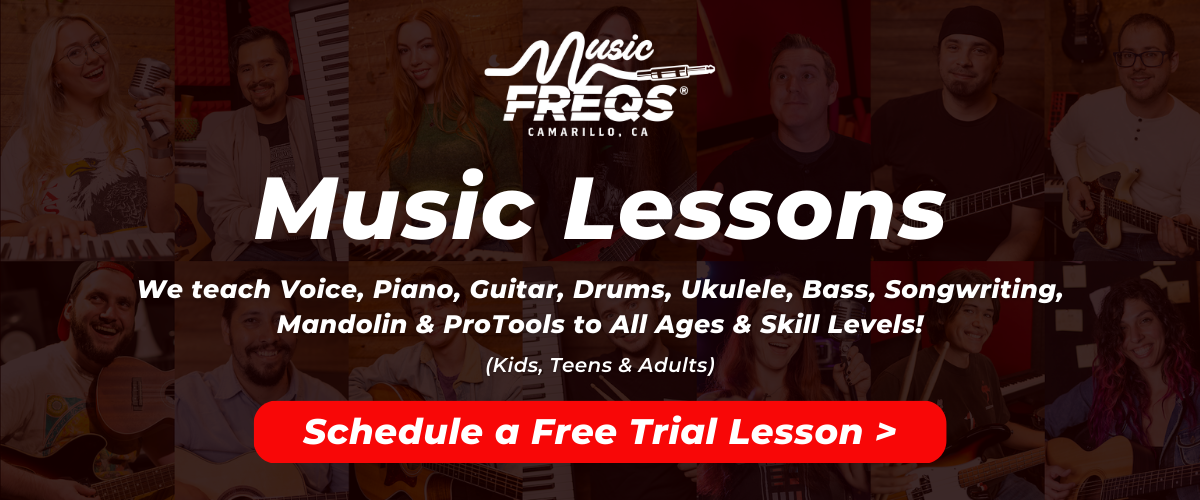 Our teachers know how to make learning music a fun experience yet still teaching music reading, fundamentals, theory and more!
We teach all skill levels and ages from kids to adults!
Lessons for Voice, Guitar, Piano, Drums, Ukulele, Bass, Songwriting, Mandolin and ProTools/Recording.
We are an approved vendor for Blue Ridge Academy, Golden Valley and Compass Charter Schools.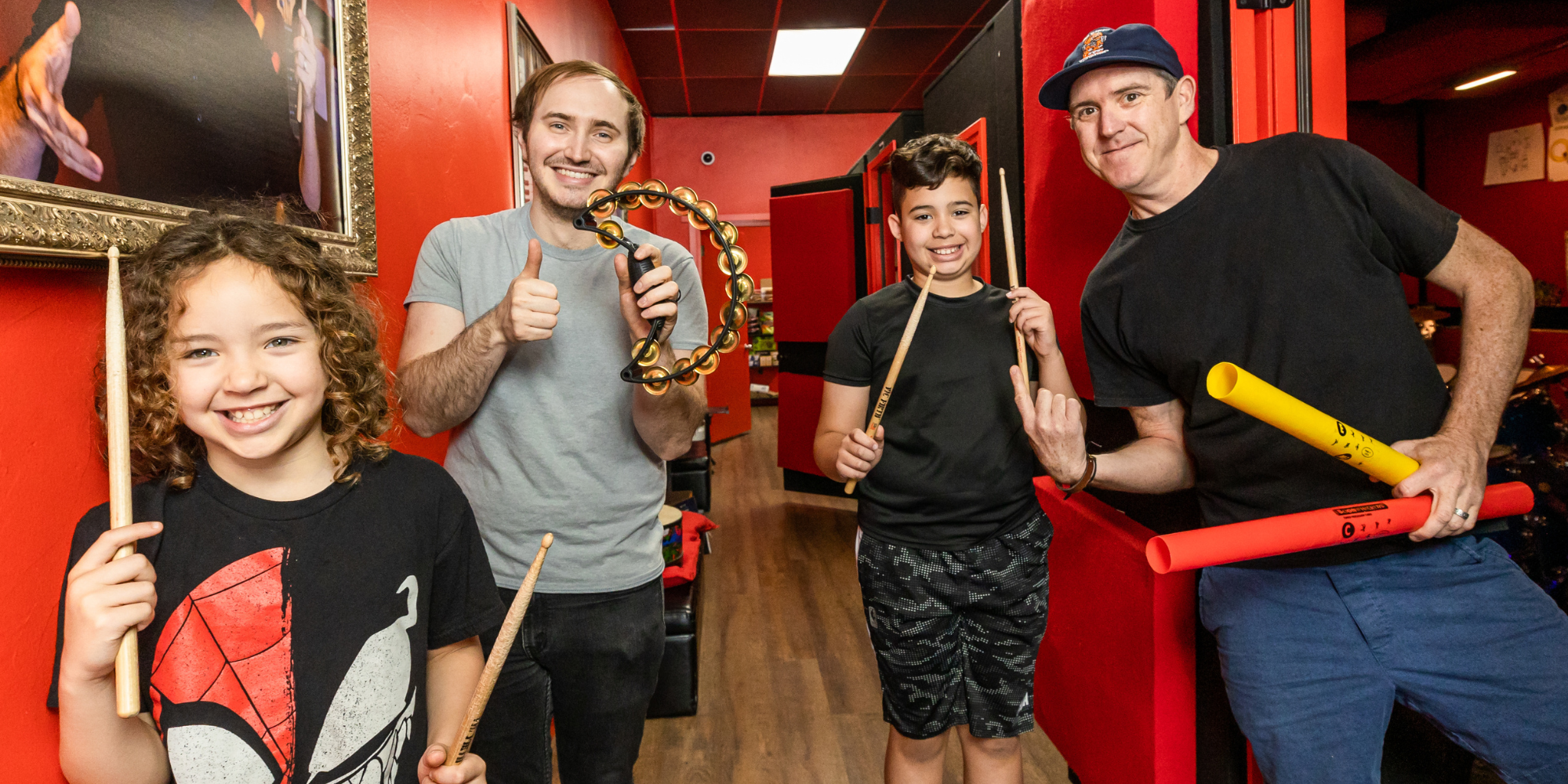 What makes us different?
We teach you the type of music you actually want to play! While still teaching the music theory behind it.
We are very connected to the community! Our students have the opportunity to perform at local events like The Strawberry Festival, The Collection at Riverpark, and Pleasant Valley Recreation and Parks District events and more!
Our teachers are fun and outgoing! They may learning music fun!
Opportunities to play music with others! Check out our group class offerings below.
Regular Student Showcases at our in-house venue: The Brite Room!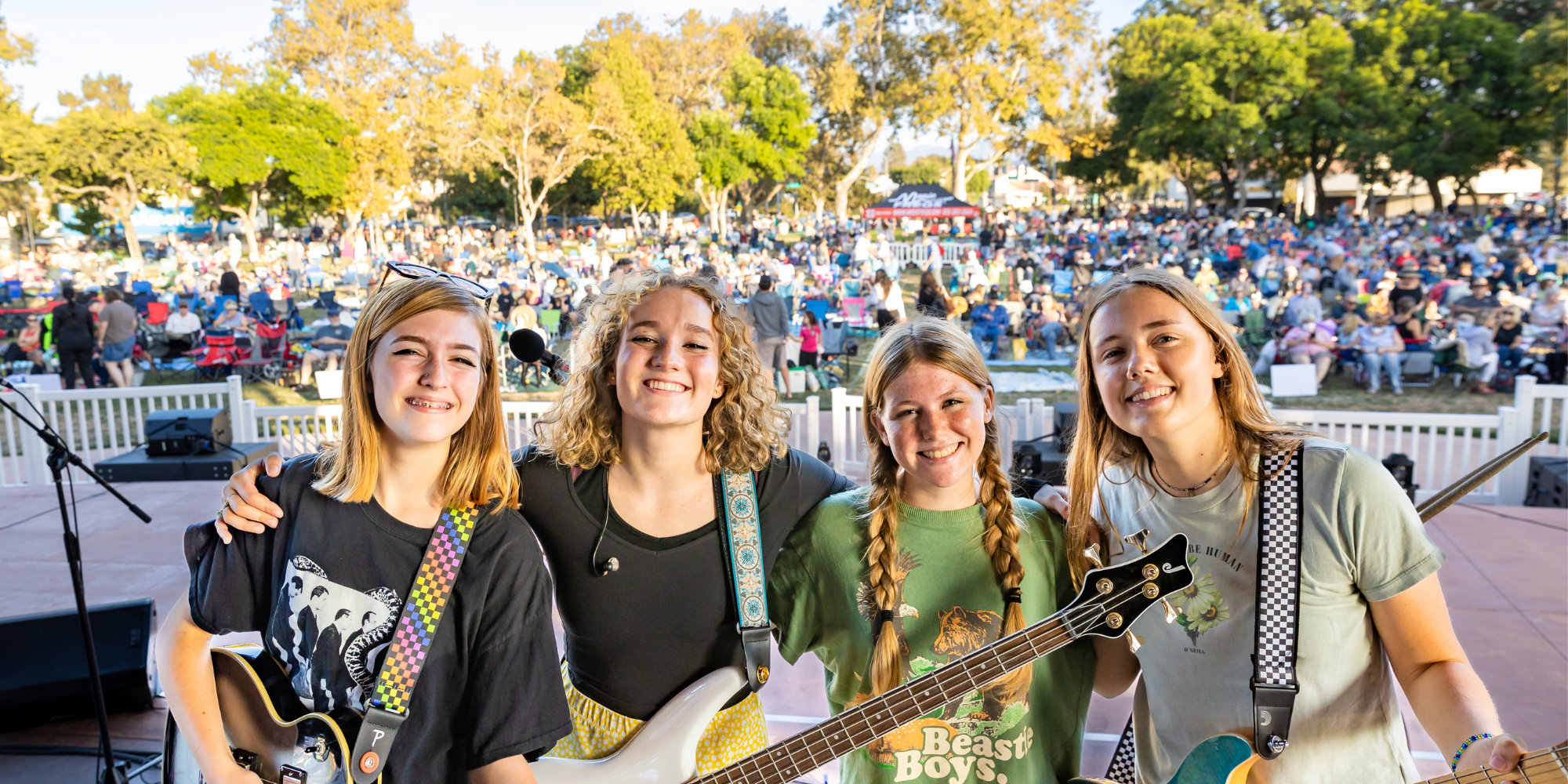 Lesson Pricing Information
Weekly lessons with reserved weekly time with your instructor:
$45 per 30 minute lesson
$75 per 60 minute lesson
One-Time Registration Fee of $50 and $15 for additional immediate family members.
Single Lessons:
$55 per 30 minute lesson
$85 per 60 minute lesson
We have a Family and Military Discount for our Private Music Lessons!
All actively enrolled music students get a 5% Discount at our Music Store!

Jam Night Group Class
Our monthly group class in which students learn our Song of the Month and perform it on-stage with other students at Jam Night!
Jam Night normally lands on the last Thursday of each month from 7-8PM. It's a fun class to mimic a traditional casual "jam session" and not a formal performance. 
$15 per student, 10 student max per class.

Band Aid Workshop
Band Aid is a live band workshop for students who want the awesome experience of performing live on stage with a band!
Learn teamwork skills and gain the confidence to perform live on stage!
Interested? Contact Us to be put on our Waitlist for Band Aid!